Medical Claims Billing Services
Practice Medicine, Not Billing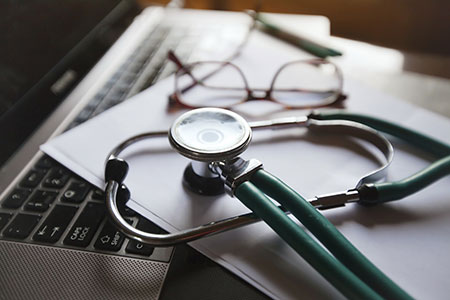 A medical practice should focus on healing patients, not billing. Billing is the life's blood of the practice, and you don't want to turn it over to a faceless corporation. You want dedicated professionals.
Practice Management Specialists is owned and operated by Peter J. LaPaglia, Jr., CPA. He's been in the medical billing business for more than 25 years.
Practice Management Specialists takes the worry and hassle of medical billing off of your shoulders and puts it into the hands of an experienced team. We monitor the new rules and regulations being created by professional associations, lawmakers and politicians and make sure they're being followed when we file a claim on your behalf.
Medical claims billing is more than just putting CPT's and DX's on a claim form with the patient's demographic data. We will review your coding to ensure all services are billed correctly using the correct CPT's. Additionally, Practice Management Specialists will perform insurance verifications for all claims, this will ensure that all of your patient claims are sent to the correct insurance carrier and paid.
Our staff is trained and fluent with all of the major EHR and practice management software's (billing systems). We will use your software or you will be connected to our cloud based billing system.
Why Use Practice Management Specialists
Outsourcing your medical claims billing to Practice Management Specialists will allow you and your staff to simplify office structure and focus on patient care.
Current industry surveys state that the average medical billing clerk's office tenure is approximately one year. By the time you have trained your new employee, they're ready to leave your practice. The cost of hiring, training and replacing employees affects you, your staff and your cash flow.
When you sign up with Practice Management Specialists, your practice is assigned an individual account manager who is responsible for your account. A fully trained and competent backup supports this account manager. Each year the level of difficulty getting claims paid increases. The never-ending federal and state government regulations, insurance company policies, and changes in coding rules must be understood and implemented.
Your office overhead decreases as a result of:
Reduced salaries and employee benefits.
Less office space to maintain and lease.
Lower hardware expenses.
Elimination of billing software expenses.
No more patient billing calls and questions.
Reduces office supplies and mailing expenses.